Virtual Concierge Software for Apartments & Hotels
The virtual concierge to welcome your guests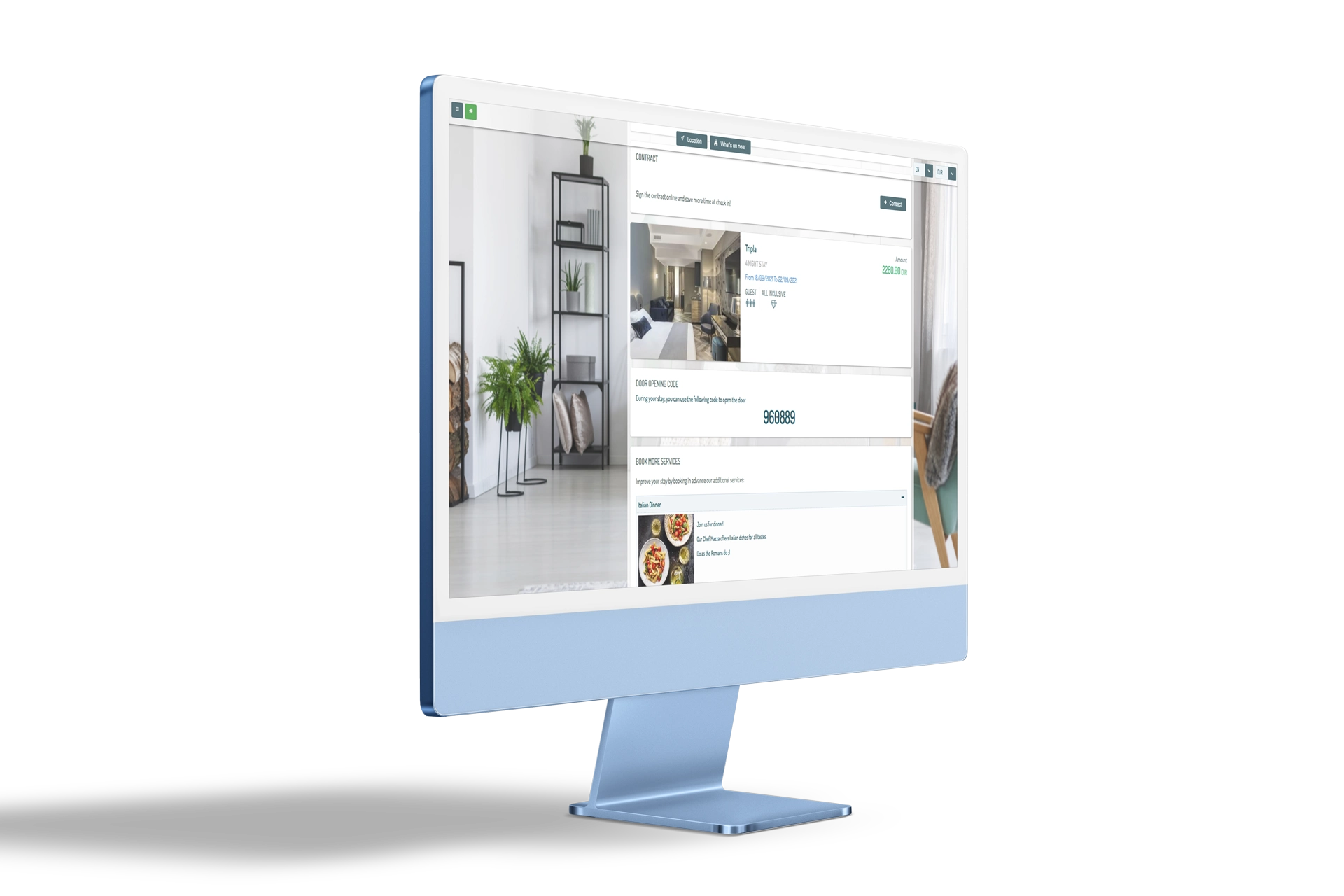 Do you wish to enhance your business with Octorate?
Manage your reservations
Managing guests and reservations has never been easier with Octorate's Virtual Concierge Software!
You can set the communication flow with your guests from the moment they confirm their reservation until a few days after they leave your accommodation and keep all the details under control, by offering them a real virtual concierge!
You can set countless email templates to be sent automatically to your guests at the various stages of their stay and make them feel welcome through the whole process.
Communicate in real time with your guests thanks to the dedicated web communication platform integrated in your Virtual Concierge!
Manage your payments
Octorate's Virtual Concierge Software allows you to receive safe payments with PCI-DSS level 1 compliance.
You can require the payment of a specific amount by sending a dedicated template to your guests that they will use to access the Web Concierge and complete the process.
You will set up payment settings in your Octorate platform with the possibility of requiring the payment of the city tax via the virtual concierge.
Allow your guests to choose the payment mode they prefer and pay for their stay with the highest payment security standards. Everything through their dedicated page, which they can use without installing or downloading any software or app. In full transparency and reliability.
Fast Check-in 

Automatic emails

Email in multiple languages

Fast Check-out

Information

100% Cloud
Safe payments

How to reach us

Full management of the reservation

Real time communication

Direct and non-direct reservations

Responsive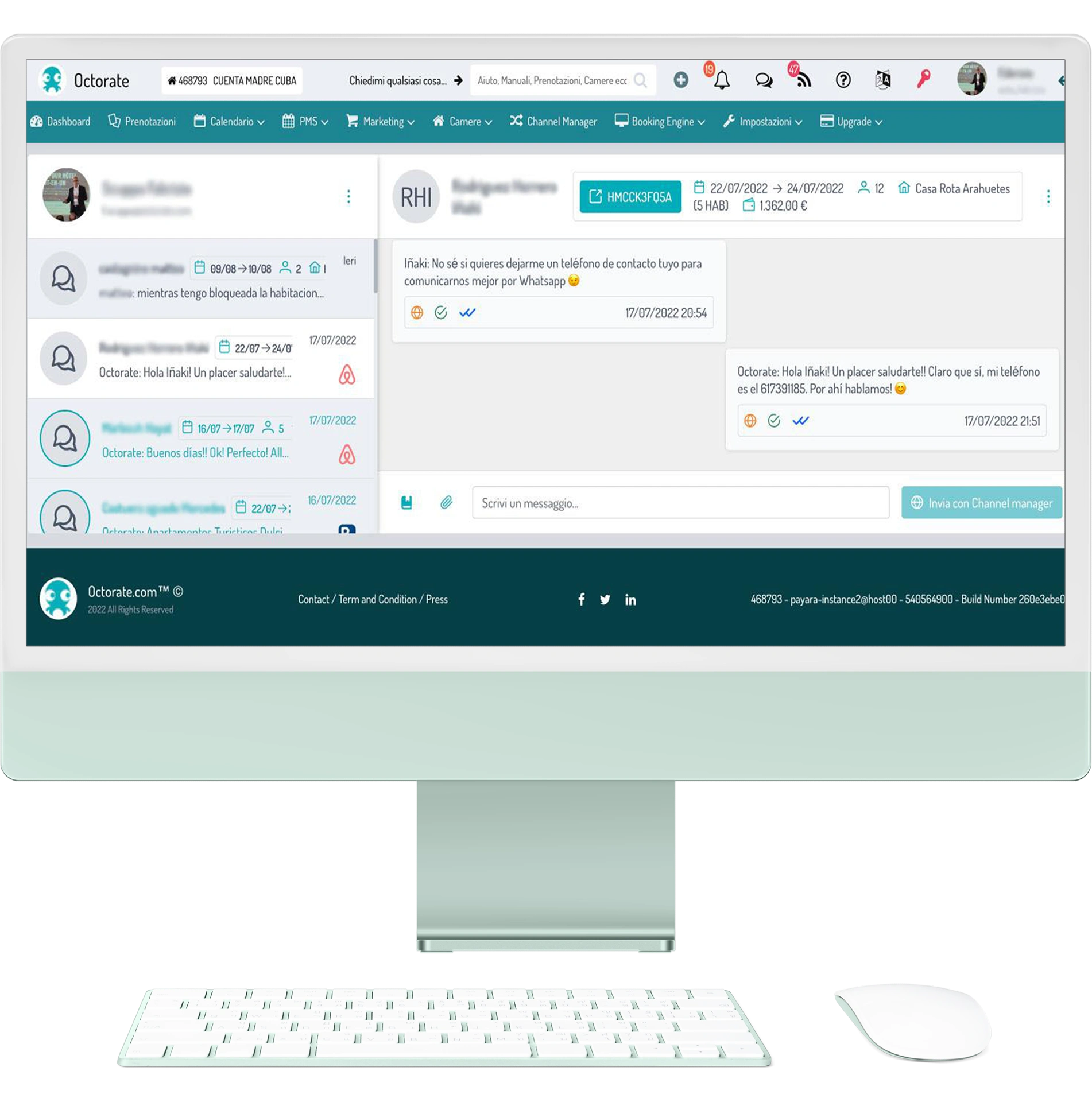 The Octorate Virtual Concierge Software is a dedicated platform designed to organise the whole communication process with your guests at best.
Apart from the Email Templates you can create for any topic you need and schedule their automatic sending according to specific parameters, the Web Concierge also provides you with other communication tools to reach you guests and let them reach you!
The Virtual Concierge platform itself is integrated with its own messaging system. It is a chat box through which the customer can send their requests. You will get an email notification and the message will be saved in the details of the reservation and you can reply to your customer right from there!
All this exchange of messages will be recorded in both, the reservation detail and on the customer's dedicated Virtual Concierge page.
Moreover, the direct link to Whatsapp Web right from the Octorate platform gives you the chance to send customised messages but also the texts belonging to the email templates right on your customers' mobile phone.
Thanks to the native integration with Vikey, Keesy, Nuki, Chekin and Ok Home and all the main smart lock systems, Octorate will send an electronic key to your guests before their arrival, to allow them easily access your facility and automate the check-in procedures
It will make you save time, erase waitings and offer a unique and safe experience to your guests.
You can link this function to the countless possibilities offered by the virtual concierge, like email templates with the automatic creation of the door-opening code.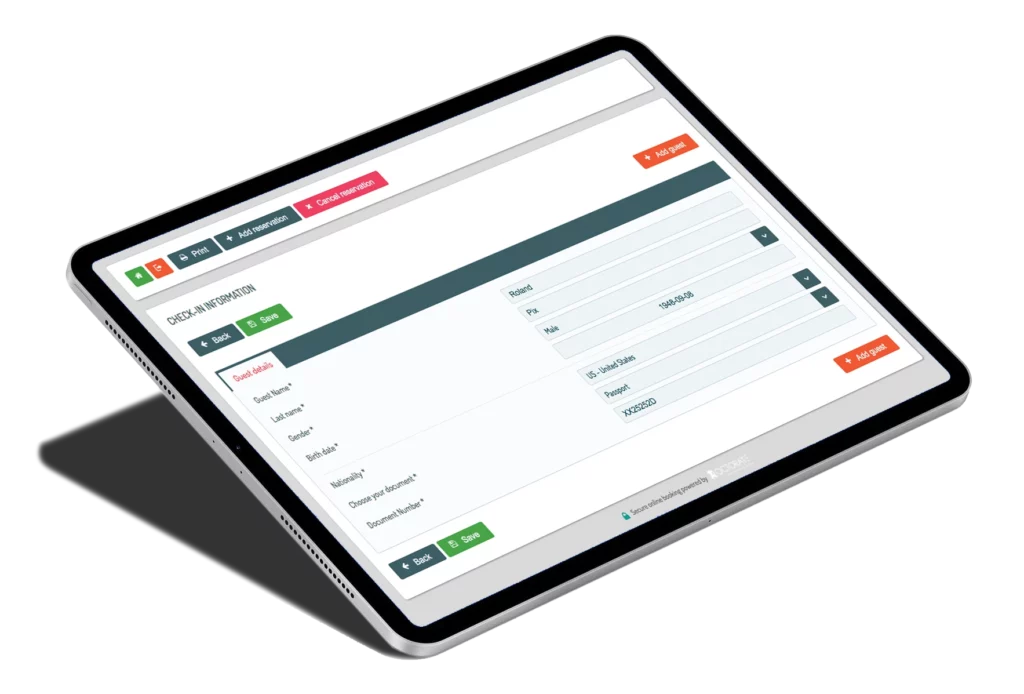 Not yet convinced about Octorate Virtual Concierge?
The Virtual Concierge will become your favourite co-worker as it takes care of all those fundamental but mechanical operations that you cannot avoid but that prevent you from taking care of details. Through the Virtual Concierge Software, the guest can leave their personal details and pictures of their documents in order to make check-in processes quicker. All the files and info will be saved automatically in the details of the reservation, so that you will have nothing to copy-paste or ask for them at the guests' arrival.
What about any upselling activity?
You can create all the services that you offer in your property (e.g. SPA, city tours, special dinner, etc) and set them up as Extra services visible online that your guests will be able to add to their reservation in a few clicks.
Your customer can also enter their invoice data via the Web Concierge to facilitate check-out operations and they can also download both a pro-forma of the fiscal document and the invoice itself right from their dedicated page.
Booking Engine | Octorate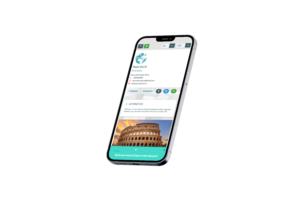 Start to boost your direct bookings with the Hotel Booking Engine Software by Octorate! Book your Free Trial now!
Product Brand: Octorate
Product Currency: EUR
Product Price: 25
Price Valid Until: 2025-12-31
Product In-Stock: PreOrder