The virtual concierge to receive your guests
Digital Concierge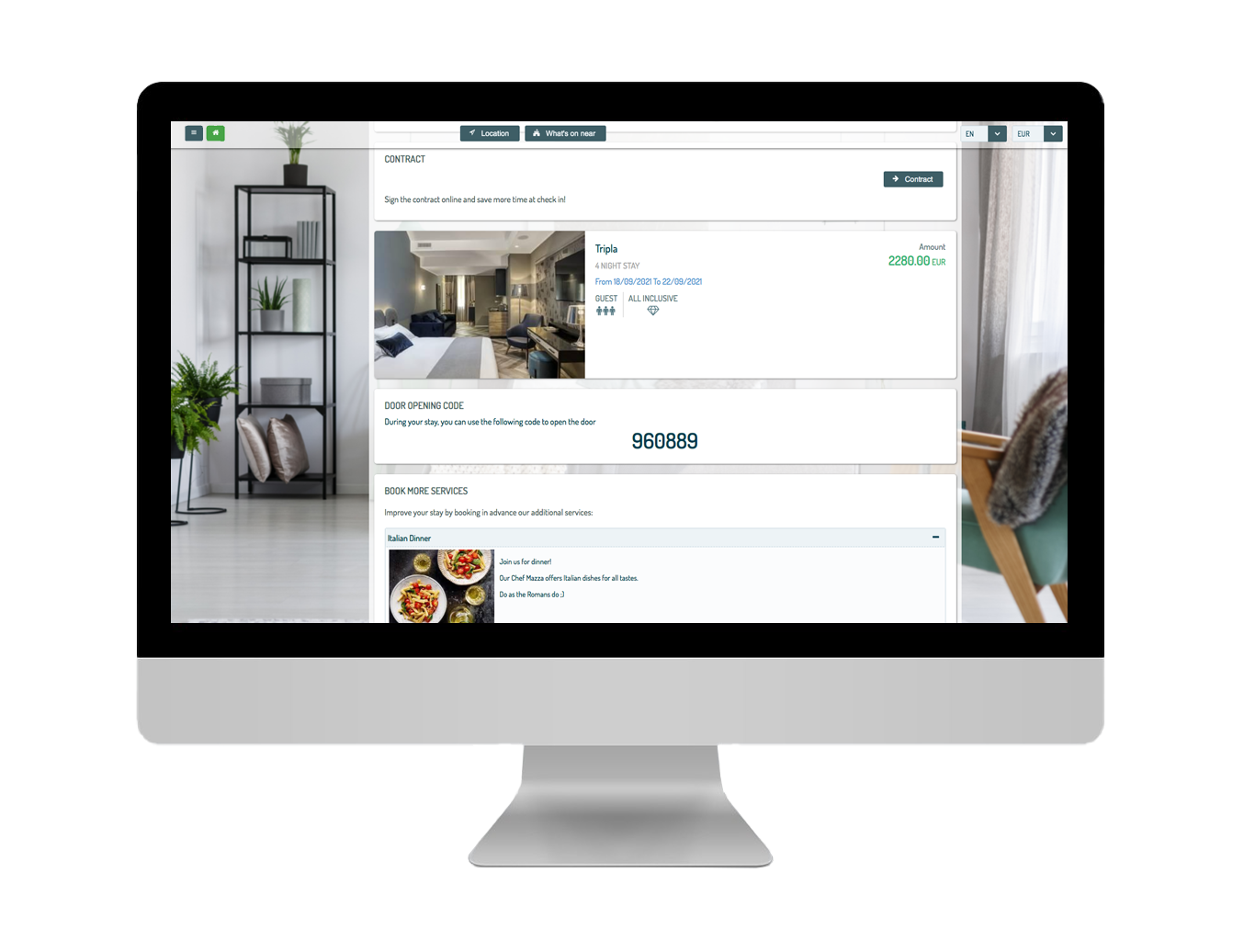 Do you wish to enhance your business with Octorate?
Manage your reservations
Managing guests and reservations has never been easier! From check-in (police documents) to check-out
With Octorate app you can set the communication flow with your guests and keep under control all the important details, offering them a real virtual concierge
Set limitless email templates to send automatically to your guests in the various stages of their stay, from the moment of the confirmation to their departure
Communicate real time with your guests thanks to this platform of web communication, integrated in your Web Concierge!
Manage your payments
Web Concierge allows you to receive safe payments with PCI-DSS level 1 compliance
Allow your guests to choose the payment mode they prefer and pay for their stay with the highest payment standards
Everything through their web application, which they can use without installing or downloading any software or app
Full transparency and reliability
No risks and an unprecedented ease of use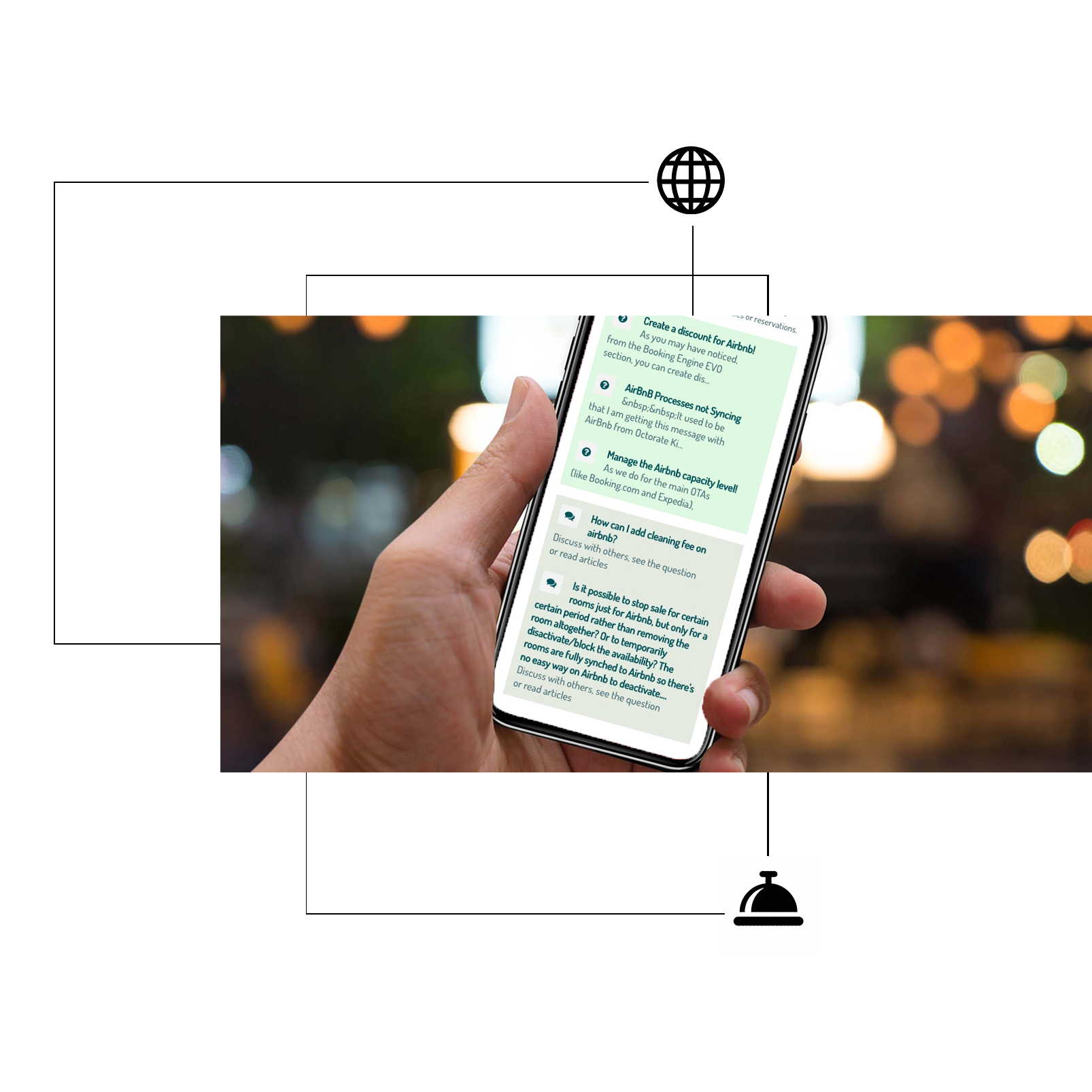 A powerful communication tool created especially for you! A single interface to manage all the messages coming from the various enabled portals!
Whenever a guest sends you a message using Airbnb, Booking.com or other OTAs that support this feature, you will be notified and you can communicate directly into Octorate!
A very useful tool to quickly communicate with your guests, without having to enter each portal. Enter the reservation, view the message received and decide whether to reply using your Web Concierge or portal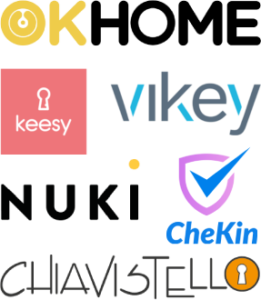 OPEN THE DOORS TO THE FUTURE WITH AUTOMATIC SELF CHECK-INS
Thanks to the native integration with Vikey, Keesy, Nuki and all the main smart lock systems, Octorate will send an electronic key to your guests before their arrival, to allow them easily access your facility and automate the check-in procedures
It will make you save time, erase waitings and offer a unique and safe experience to your guests
Set it up for your properties with the Web Concierge
Fast Check-in 

Automatic emails

Email in multiple languages

Fast Check-out

Information

100% Cloud
Safe payments

How to reach us

Full management of the reservation

Real time communication

Direct and non-direct reservations

Responsive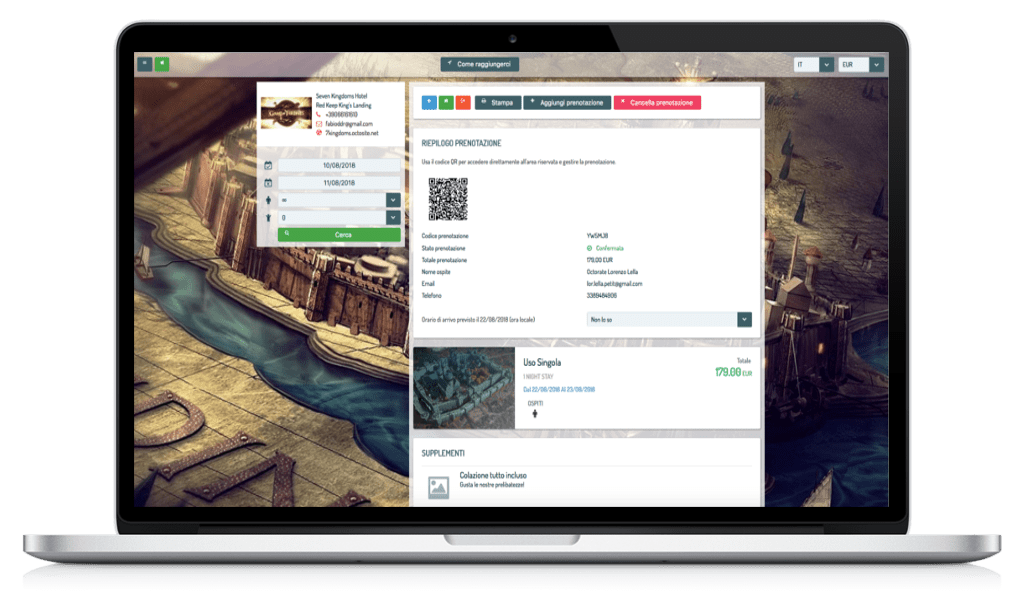 Your guests will trust you.
Offer your guests a platform from which they can manage their stay, from communication with you to payments
An interactive map, a messaging system and the possibility to view and manage payments
Everything completely usable from the web and from any device, without installing any software or app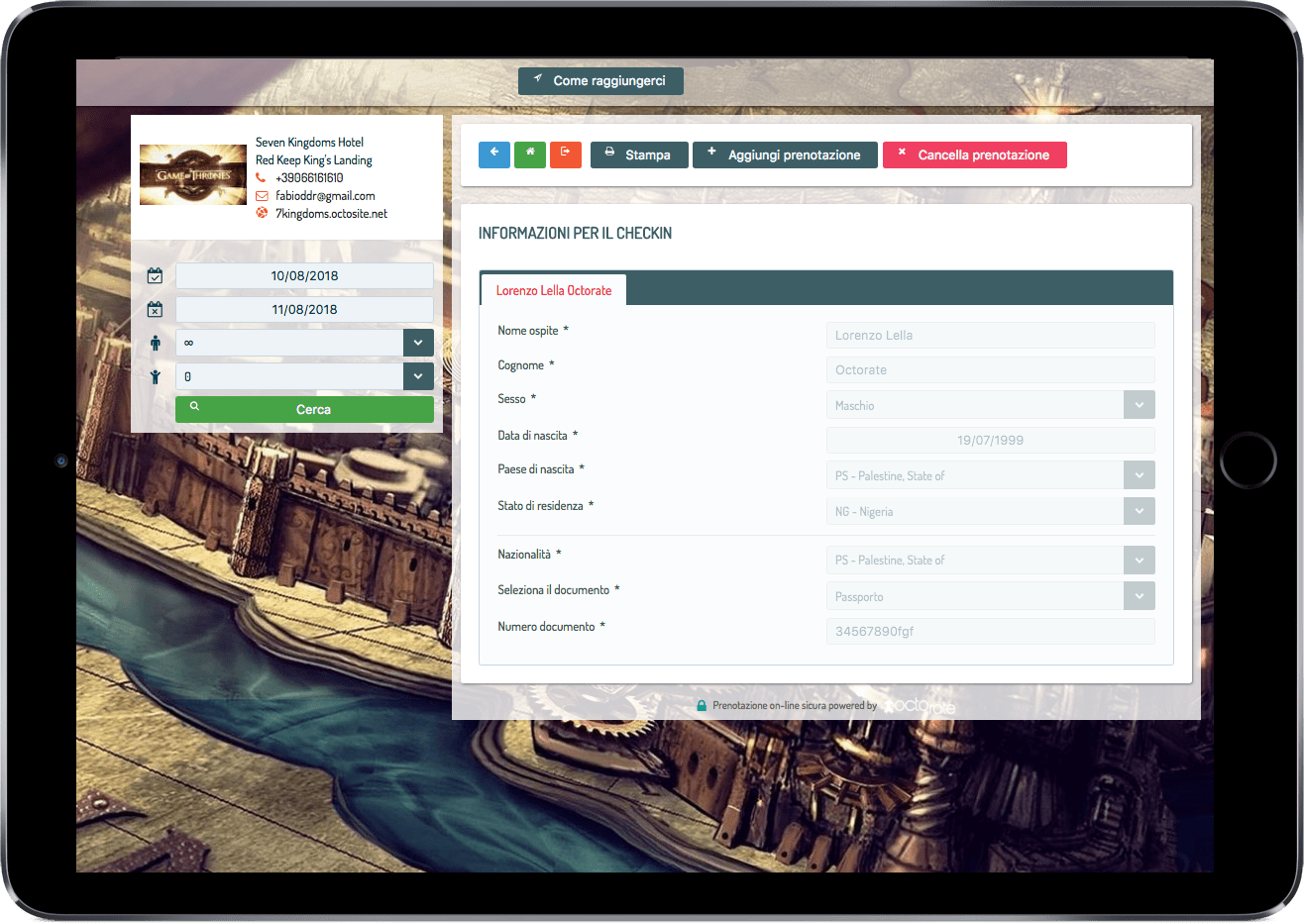 Deliver the best experience
Save your guests time and offer them a system to send you all their information before their arrival
They can also specify their flight details and easily communicate with you, keeping track of all the sent and received messages
Easy, fast and totally safe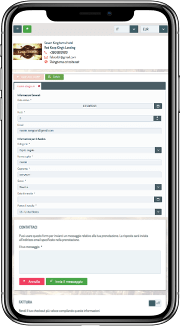 FAST CHECK-IN
Send your guests a message and allow them to enter their personal details for the check-in in advance, to speed reception operations and save time
FAST CHECK-OUT
Your guests can immediately enter the necessary details for the invoicing and communicate real time with you to speed the check-out operations, telling you their possible needs in advance
Are you a company or do you run a software/application in the Hospitality's field?
Joins our Integration Program
Find out more about marketing and technical options Octorate can provide to you to grow your business