Open the doors to the future

Optimize Distribution
Expand your online presence! Synchronize your distribution channels to ensure visibility and consistency for your ads.

Maximize Earnings
Increase your revenue with our analytical tools and define the perfect pricing strategy for every situation.

Automate Compliance
Simplify all daily operations related to your properties with our cutting-edge technologies.

Communicate Effectively
Automate communication with guests through integration with Whatsapp and OTA channels.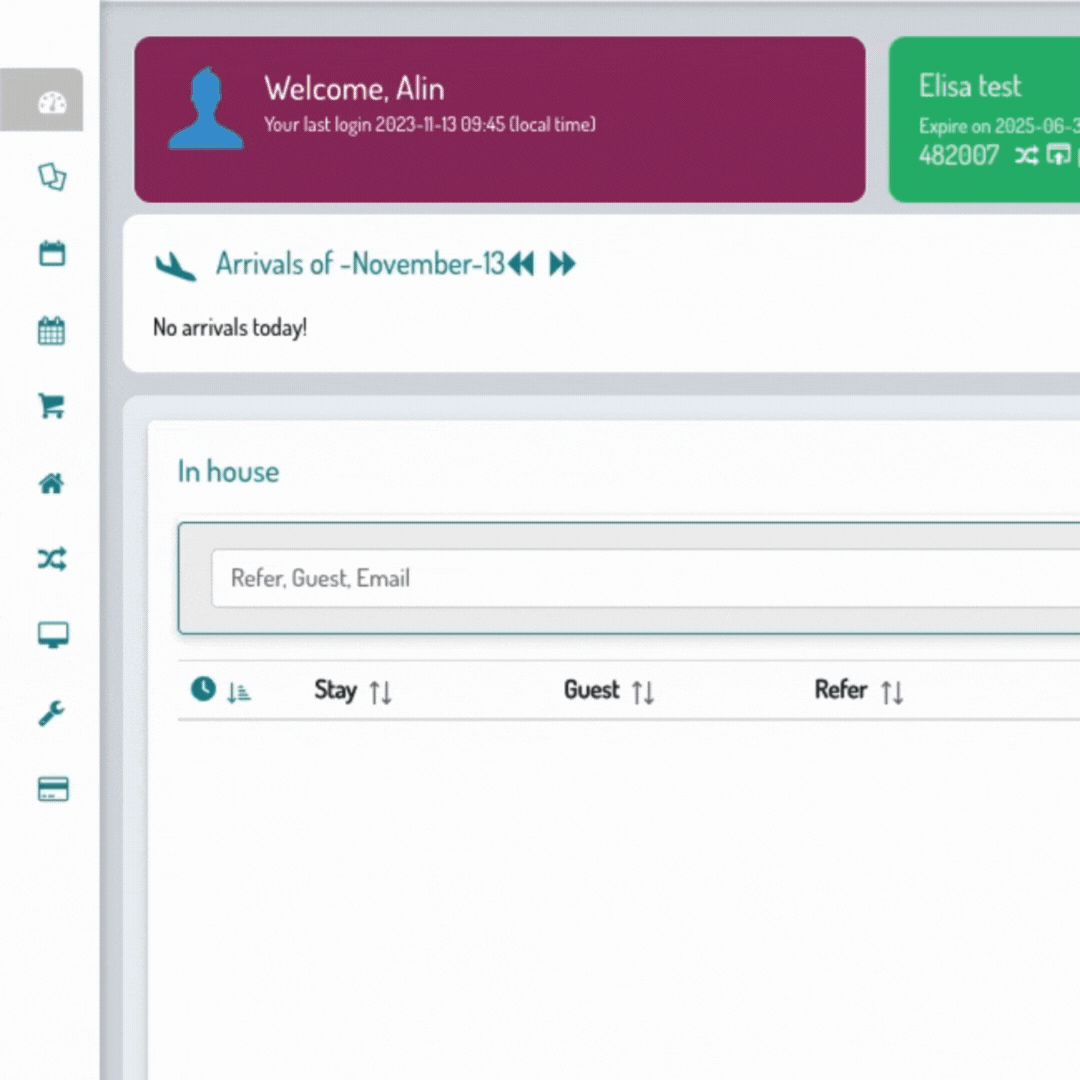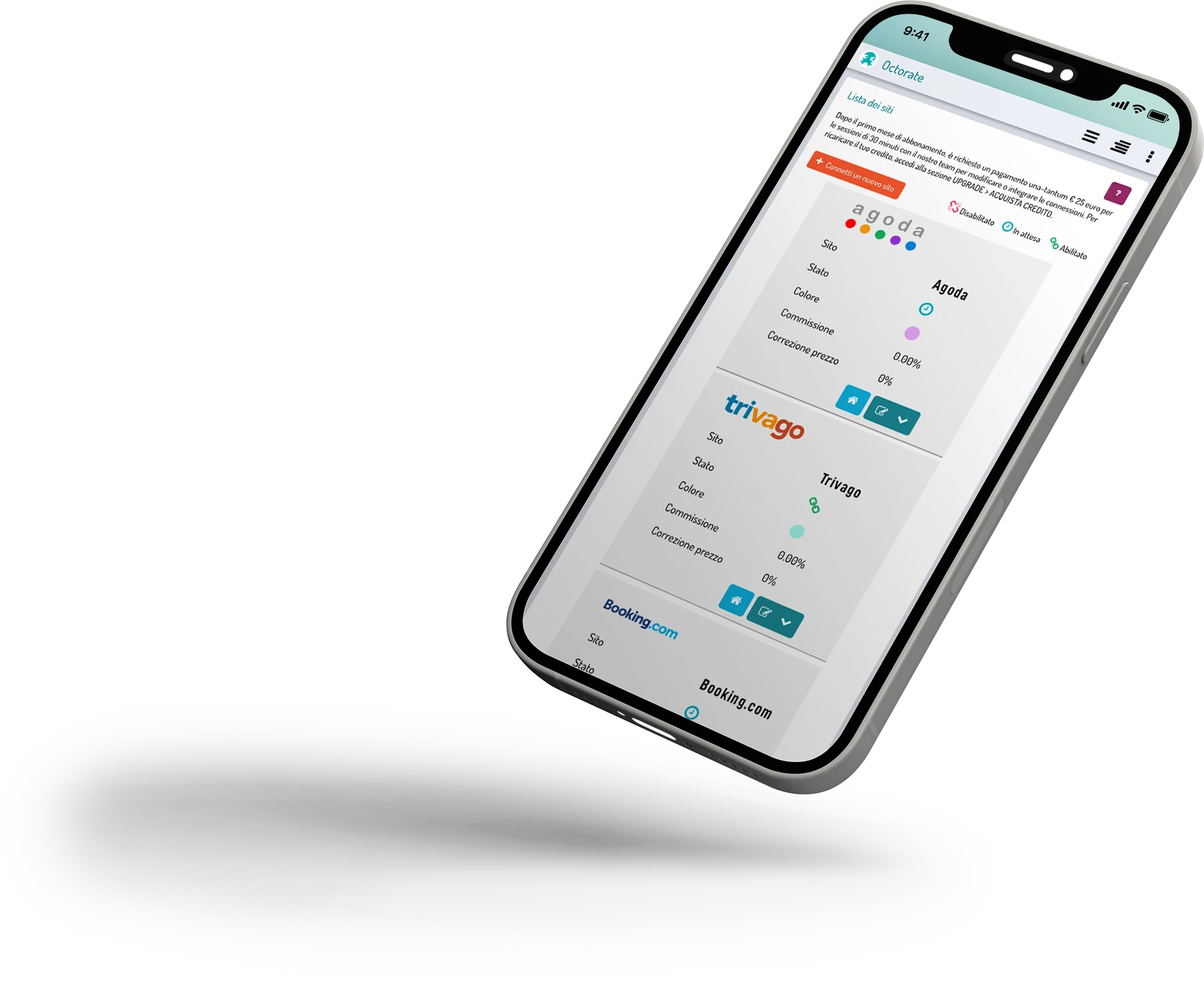 No Overbooking
No overlap. Automatic and real-time calendar management
Savings
Monthly plan. No constraints, no additional costs or commissions
Simplicity
Intuitive, easy-to-use, and cloud-based user interface
Phone Support
A team always ready to guide you step by step
Optimized for Mobile
Available on every model and brand of smartphone
Network of Partners
Open API. Fast and reliable integrations with OTA, PMS, and much more
The OTA's preferred connectivity partners
⭐️ ⭐️ ⭐️ ⭐️ ⭐
I chose Octorate after thorough research. While I wasn't familiar with Octorate initially, they stand out as market leaders based on our requirements.
The team is friendly, helpful, and flexible in addressing our needs. They have effectively utilized their development team to tailor the system to our specific demands. Support is prompt and efficient, always willing to collaborate with their team to find solutions.
So far, they have been able to meet all our requirements and adapt the system as needed. I genuinely believe that Octorate offers the best value for money in the market.
⭐️ ⭐️ ⭐️ ⭐️ ⭐
If anyone is looking for a great system for managing any kind of properties, Octorate is undoubtedly the best option in the market right now. It's a cloud-based system with a user-friendly interface that is easy to use, learn, and teach to your team. It's secure and, most importantly, reliable.
One aspect that stands out is their quickness in adapting to new market changes. Having a great development team behind the system is very important.
Having worked with other management systems in the past, I am very happy to have trusted my business with this team.
⭐️ ⭐️ ⭐️ ⭐️ ⭐
I am a hospitality manager and I run dozens of properties. The Octorate Suite platform stands out for its speed, stability, excellent customer service (Lorenzo is truly top-notch), and innovation.
It's a really nice and proactive system, which I recommend to anyone!
Michele / hotel manager Palazzo Vitturi Venice Boutique Hotel and owner of Michelle in Venice italy