All booking sites in one place
Channel Manager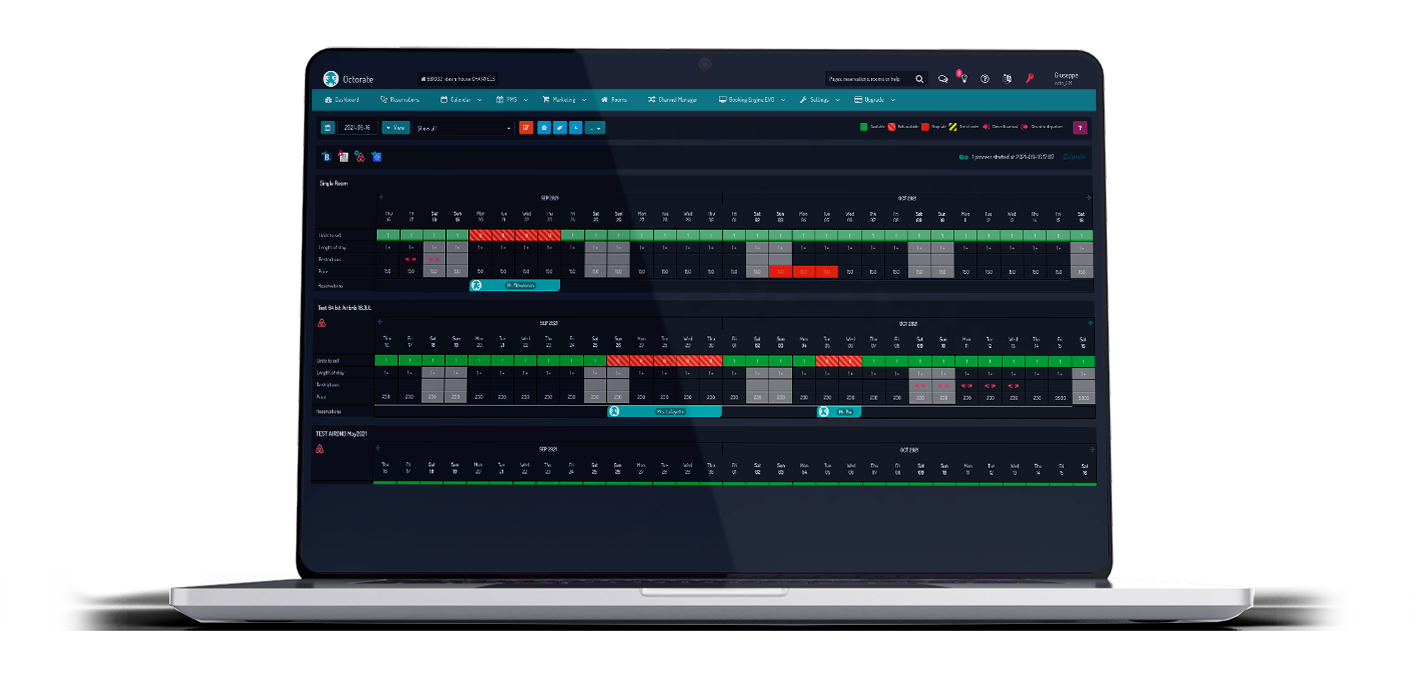 Manage channels with a click!
The Channel manager is a platform to manage every online distribution channel – OTAs, GDS/IDSs, Metasearch, Wholesalers, Direct reservations and many more.
It is developed on a solid cloud-based infrastructure that can be accessed from any mobile device, anywhere. A safe and simple solution to manage availability, pricing, and promotion of your property. And you can also manage every invoicing process directly through Octorate platform.
Perfect for big and small
Made-to-measure to adapt to every kind of establishment, from a small b&b to large hotel chains, Octorate's channel manager allows you to connect with more than 110 websites among our
partners
.
It doesn't really matter if you own a hostel or a holiday farm, a vacation rental or a grand hotel, you will definitely increase your profits and you most certainly will avoid overbookings.
One dashboard to monitor channel's status, performance and incomes

One smart calendar to manage all the reservations
Fully integrated with the main Property Management Systems

More than 150 OTAs and Metasearch to connect

Preferred it provider of booking.com
A really prestigious award, because Booking.com gives it only to a select few partners worldwide. The standards to achieve this huge goal are very restrictive and based on reliability, efficiency and ability to implement updates and technological innovations on a short term.
This certificate of excellence, released by the big hospitality top player, officially guarantees that Octorate Channel Manager is the real deal when it comes to innovation, security and user-friendly tools


Airbnb Preferred Partner
Octorate is Preferred Software Partner of Airbnb.
This recognition came from our excellent quality service Octorate provides to clients, and it's a rank conferred to a little number of partners in the world


Octorate is official partner of vrbo homeaway
Over 2 million unique place to stay.
Show your property to the 44 millions of traveller who visit VRBO HomeAway each month across 50+ web sites. Connect VRBO to Octorate and manage all your listings from the All-In-One Platform


Innovative supplier of Agoda
This Priceline Group portal was born in Singapore, from the same group that owns Booking.com, among the largest and fastest growing OTAs on the planet for Hotels and Resorts. Thanks to its special collaboration with Octorate, you can request a private call with an Agoda specialist for a personalized Onboarding. Plus, you will have connectivity superpowers and increased visibility on agoda.com


Connectivity partner of HRS – Hotel Reservation Service
HRS is part of the HRS GROUP and is especially aimed at business travelers and individuals.
The portal manages hotels in 190 countries around the world and has an annual traffic of 80 million users, with special attention to booking conferences and groups. The reservation system is integrated with airline platforms such as Lufthansa, Germanwings, Airberlin and with official portals of several German cities. It also collaborates with the national railways of some of the main European countries for Hotels cross-sales at the purchase of train tickets.
CHECK
Availability, pricing and reservations through a single calendar
PROMOTE
More than 150 online channels such as web portals, metasearch engines and wholesalers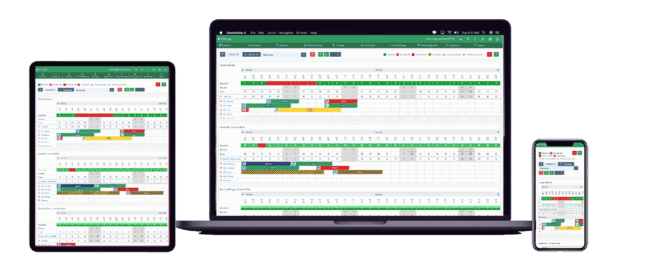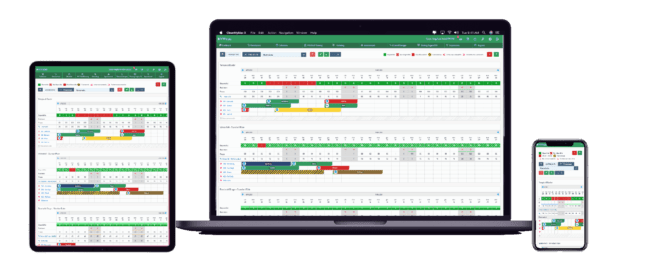 Special offers / Discount coupons
Compatible with mobile devices & iCal© integration

iPhone – Android smartphone Web-Apps
Google Analytics Integration
Invoicing & automatic registration of guest IDs to local authorities
Get real time information and notifications regarding your guest's flight delay
Take control

Besides providing a full control on reservations coming from the internet, Octorate will allow you to improve online positioning (link altri servizi) and to increase bookings directly from your own website, with a fully customizable and responsive Booking Engine tool.