Manage your property from your smartphone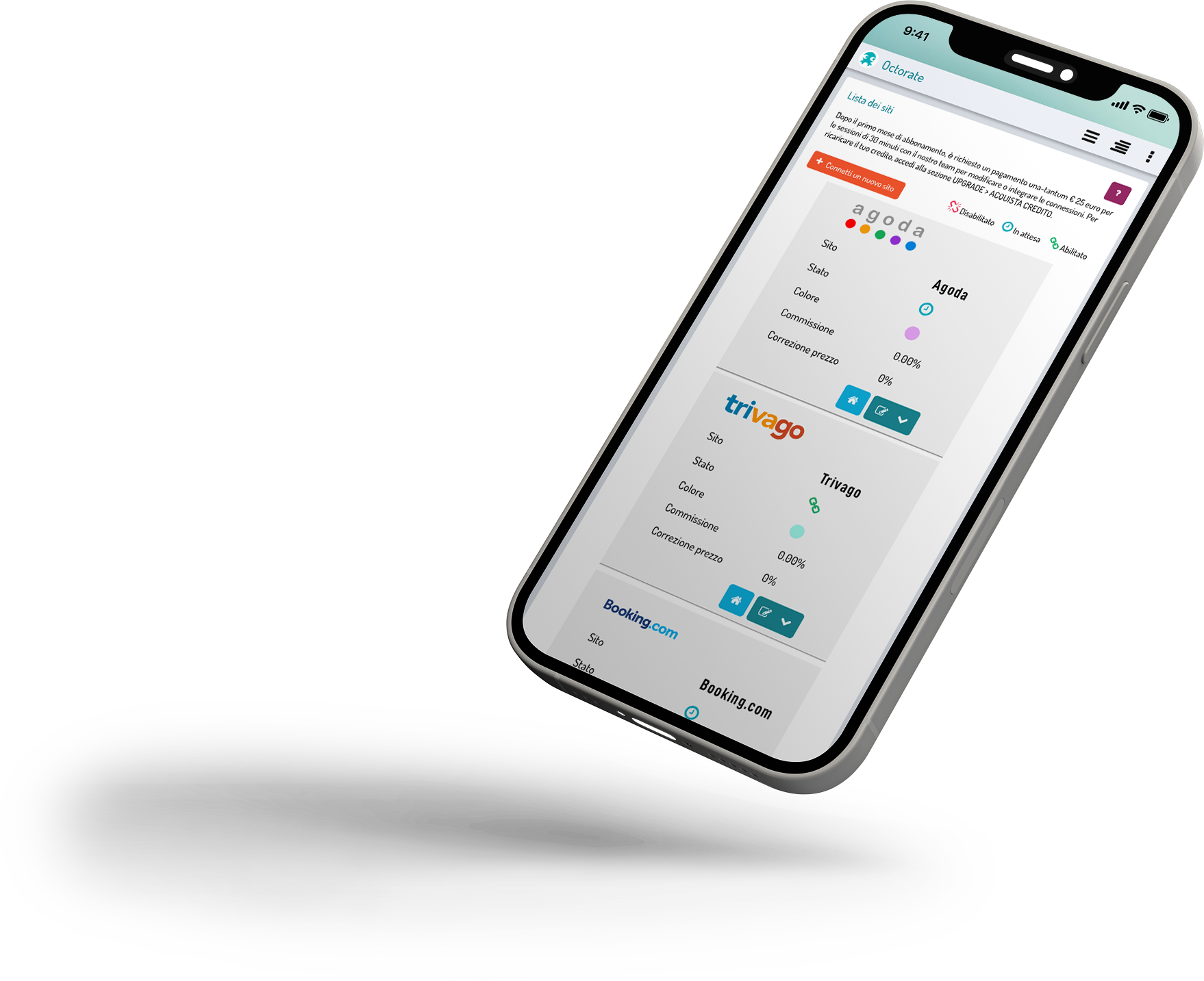 Do you wish to enhance your business with Octorate?
Manage your property everywhere
Octorate App gives hoteliers full control of all daily operations
This feature allows you to manage important activities such as check-in/out (through QR code), rates, availabilities and special offers on all distribution channels in real time, directly through your smartphone
With this App, you will manage anything, anywhere and from any device. Customized notifications and strategic control in real time will let you save time and increase efficiency and revenue
In addition to smartphone App, on iOS platform you can also find its Apple Watch version. It features more options to manage and monitor check-in/out activities
All in a single calendar
The Availability Calendar provides an immediate rooms occupancy display, you can filter results by period or room type
Select your rooms and edit availability, rate, minimum stay and reservation details. Besides the filters, you can also scroll the page and make your management easier
Inside the reservation index you can display the reservation details to get the room ready for your guests
Arrival, departure, length of stay, guest name and room type.
Also in this section, you can filter results by period.
Display and manage reservations from the Calendar

Filter room and period

Manage multi-property

Manage rates

Manage availability

Manage Minimum Stay
Daily arrivals and departures and real time Check-in/Check-out

QR code reader for Vouchers

Reservation index

Insert reservation manually

PMS

Instant messaging support chat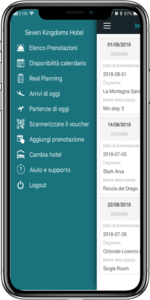 Manage multi-property
Access this menu by clicking the icon on the upper left side of the screen. You can switch from one section to another or even from one property to another.
Instant messaging system
Help and Support section allows you to use the instant messaging system to contact Team Octorate. Full support in real time to meet any need or request about our platform and additional services.
QR CODE Reader for vouchers
The QR code reader allows you to scan the reservation voucher of your customers. Through the back camera of your device, you will be able to check-in your customers in a few sceconds, sending all the necessary information to the system
PMS
With Octorate Mobile App, you can also use our integrated PMS to manage housekeeping and all the daily operations related to the rooms of your property. Thanks to its intuitive interface, you can display or edit all room information filtering by period