Manage your property directly on Android or iOS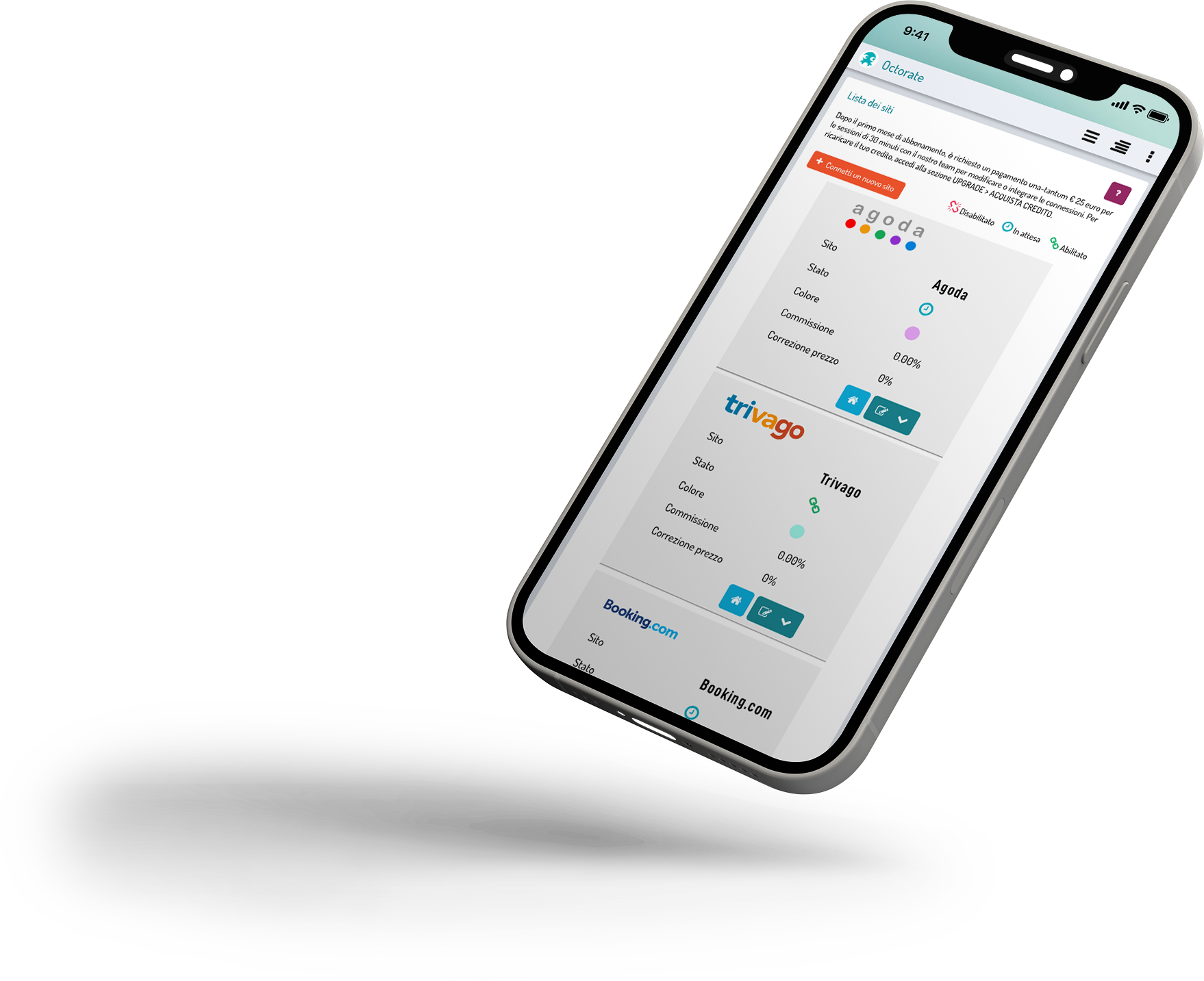 Try Octorate for free for 14 days

The management of your hotel on your smartphone
With the Octorate Hotel Division Mobile App, you manage bookings received online and manually update those obtained offline. The availability calendar offers a quick overview of the hotel's room occupancy, with the possibility of filtering the results by period and type. By selecting one or more rooms, it is possible to change availability, rate, minimum stay and booking details. In addition to the filter, a side-scrolling function is available to simplify the user experience!

Simplify the management of your vacation rentals directly from your smartphone
The Octorate Mobile App for owners and Property Managers makes it easier to manage several properties. The Octorate Vacation Rental app is available in 4 languages (Italian, French, English and Spanish). It is an extra tool to keep track of all your daily property management tasks (check-in and check-out, updating rates, availability, promotions etc.)
Display and manage reservations from the Calendar

Filter room and period

Manage multi-property

Manage rates

Manage availability

Manage Minimum Stay
Daily arrivals and departures and real time Check-in/Check-out

QR code reader for Vouchers

Reservation index

Insert reservation manually

PMS

Instant messaging support chat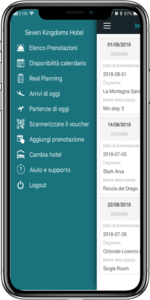 Manage multi-property
Access this menu by clicking the icon on the upper left side of the screen. You can switch from one section to another or even from one property to another.
Instant messaging system
Help and Support section allows you to use the instant messaging system to contact Team Octorate. Full support in real time to meet any need or request about our platform and additional services.
QR CODE Reader for vouchers
The QR code reader allows you to scan the reservation voucher of your customers. Through the back camera of your device, you will be able to check-in your customers in a few sceconds, sending all the necessary information to the system
PMS
With Octorate Mobile App, you can also use our integrated PMS to manage housekeeping and all the daily operations related to the rooms of your property. Thanks to its intuitive interface, you can display or edit all room information filtering by period