Eco-friendly hotels: our tips to make your facility green
Share this article on social networks:
In the post-pandemic scenario, eco-friendly travels established themselves as an actual tourism model. It's the response to tourists' necessity to collect green travel experiences, in harmony with the environment and local communities. Starting as a simple tendency, many hotels, guest houses and other accommodation facilities have made eco-friendliness a real mission, adopting technological solutions and more to satisfy the sustainability requirements that more and more users take into consideration when discriminating between available options during their booking.
Let's talk about data: according to the Sustainable Travel Study by Expedia Group, that has taken into consideration 11.000 representatives from 11 reference markets in March 2022, travelers are increasingly orienting their choices towards sustainable trips. The results of this report can be read as a real and true call into action: among the interviewed who were willing to spend more money to make their travels green, 51% would choose sustainable accommodation solutions and eco-friendly activities and experiences.
Therefore, committing to make your hotel or vacation rental eco-friendly means answering to a market segment to be overseen. Let's now see which solutions to adopt and how to make your guesthouses and hotels eco-friendly.
Before starting with our tips, let's define what we are talking about.
Eco-friendly hotels are facilities that, within their business model, planned solutions in respect of the environmental ecosystem.
The most disruptive cases are those hotels, whose foundations are literally based on ecological choices, as they are built with natural or eco-friendly materials, heated by passive air conditioning solutions and in which everything, from furniture to services offered to guests, from food to waste management have a reduced environmental impact.
Even if your hotel does not meet these characteristics, there are still solutions to make it more eco-friendly, and they do not necessarily entail disruptions in the management. So let's pass from theory to practice.
The first imperative choice is to make your hotel or vacation rental plastic free.
Abandoning plastic products, especially disposable ones like glasses, single-use bottles or food and beverages wrappers, is now a custom in the majority of facilities, also in relation to guests' awareness on the topic.
If your facility has not entirely abandoned plastic products yet, you are definitely late and it's time to answer the call of the plastic free revolution.
How? For example, by opting for welcome kits or cadeau that give a nod to biodegradable and refillable packaging.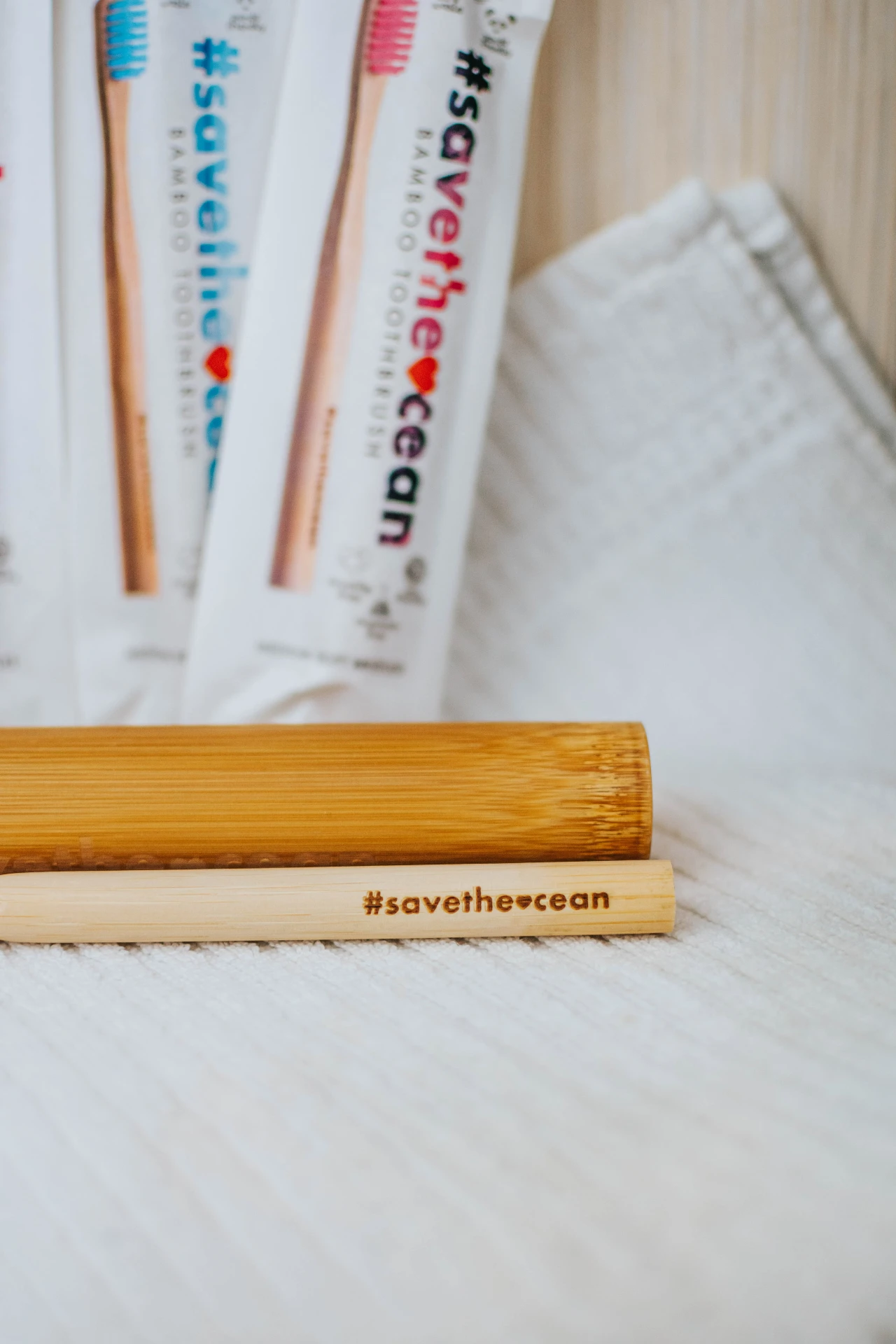 Among guests who lead a green lifestyle, those who choose to adopt a diet favoring bio products, whose production results in minimal environmental impact, will appreciate a farm-to-table breakfast buffet and restaurant menu that keep an eye on the seasonality as well.
To reduce food waste, proposing the use of doggy bags will be a distinctive element appreciated by guests and contributing to positive reviews.
Among the most impactful actions to undertake in order to make accommodation facilities eco-friendly from the energetic point of view, these are the three main areas:
Heating
Electricity
Water usage
In terms of electricity, the key is self-sustaining the facility, as much as possible, through the installation of photovoltaic panels. To increase energy efficiency, it is possible to match energy self-production with smart lighting systems (connected to the internet) and motion detectors that allow the smart management of lights and other devices, by switching off automatically when guests are not in the rooms.
Other solutions include interventions to optimize thermal insulation of facilities, with the aim of reducing energy consumption related to heating in winter and cooling in warmer months, the installation of smart water systems and dirt water recycling systems. In the latter case, thanks to purification systems, water can be used for toilet flushing or irrigation.
Eco-friendly hotels don't stand out just for their environmental choices. Other important aspects must be considered to be able to count your facility among green-driven hotels.
In fact, sustainability goes hand in hand with locality.
More and more facilities embrace this tendency by offering guests upselling experiences and activities,whose distinctive feature is sustainability.
Travelers are increasingly attracted by on-site tourism. It allows to discover territories in their most authentic form, giving the opportunity to contribute directly to hamlets' rebirth and the development of small realities.
In particular, vacation rentals, so intertwined with their territory, can benefit from locality as a distinctive element, by proposing zero-kilometer food tours or excursions to let guests discover the hidden secrets of the place.
Not only experiences, but also mobility services, like the shuttle service to the airport, can be green, by opting for transfers and electric cars or by promoting sustainable means of transport, such as bikes and scooters.
Moreover, guests that travel with their own electric means of transport will appreciate the presence within the facility of charging stations for electric cars .
Furniture does its part in transforming a traditional hotel into an eco-friendly one. Whether you are furnishing your facility for the first time or you've decided to renovate the interior, furnishing in an eco-friendly way means choosing natural furniture and accessories, like textiles in sustainable fibers (bamboo, cotton, hemp) or, if you like vintage pieces and antiques, you could give a second life to used furniture.
Here you can find some insiprations on eco friendly interior design.
Ultimately, 2023 promises to be the right year to join eco-friendly hotels.
Sustainability can become a distinctive feature of your facility and, to make it so, communicating to guests the actions taken in favor of the environment can really help you define a strong branding and attract the best suited guests for your hospitality proposal.
Let guests know you're eco-friendly and underline it with concrete actions, thanks to the tips we collected in this article, can help you win in the competitive environment of hospitality.
Milano Scala Hotel: a landmark in sustainable hotels in Milan and Italy, this boutique hotel stands out for its use of renewable energy, biodegradable welcome kits, and electric cars. In addition, the products used in the kitchen come from the rooftop, which hosts an urban garden where seasonal herbs, fruits, and vegetables are grown.
Staying in Italy, specifically on Lake Garda, the Lefay Resort, with its sustainable architecture, has a design perfectly integrated with the natural context and the interiors are built with natural materials. In this lake area resort, water saving and recycling are of great importance. Sustainability is also achieved through people, with a preference for local suppliers and sports and cultural collaborations with local organizations.
Flying to Sweden to visit the Tree Hotel, a famous hotel whose concept is the treehouse. The rooms, immersed in pristine nature, are built without the use of harmful chemicals and supplied with the best sustainable energy solutions: low-consumption LED lighting, hydroelectric power, and water recycling.
In the land of the Rising Sun, Hoshinoya Karuizawa Resort preserves the complex tradition and Japanese culture. The rooms are immersed in the forest and near the river, which provides the structure with hydroelectric power.
Gilbert Hotel: recognized as the best sustainable accommodation in Central Europe, it integrates perfectly into the urban landscape of Vienna and, with its green space outside, has become a home for birds and bees.
Montana Magica Lodge: a hotel in Patagonia located inside an artificial volcano, from whose roof an artificial waterfall flows, built almost entirely of wood worked by local artisans.
The Whitepod in Switzerland, at 1400 meters altitude, is characterized by particular "Geodesic" dome structures that use less building material volume and require 30% less energy for heating thanks to the circular shape that promotes air circulation and temperature maintenance.
Oasy Hotel: in Tuscany, within a WWF nature reserve at 1000 meters altitude, we find 16 eco-sustainable wooden and glass lodges that exploit natural light, both day and night. The structure promotes sustainable mobility through e-bikes made available to guests.
In Greece, the Aristi Mountain Resort, nestled among the mountains, is built with local techniques in harmony with the surrounding mountain villages. Here too, energy efficiency and plastic elimination underline the eco-sustainable commitment of the structure.
The Adrère Amellal Eco-Hotel on the desert plateaus in Egypt is unique for the material with which it was built, a mixture of mud, rock salt, and stone that keeps the rooms cool during the day and warm at night. The eco-friendly profile is completed by the absence of screens and Wi-Fi.
🟩 What are eco friendly hotels?
Eco-friendly hotels are facilities that, within their business model, planned solutions in respect of the environmental ecosystem. For example, they are built with natural or eco-friendly materials, heated by passive air conditioning solutions or they favor choices such as being plastic-free.
💡 How to make your hotel eco friendly?
Our tips for making your hotel sustainable:
Abandon the use of plastic in favour of biodegradable products.
Rethink the restaurant menu by choosing seasonal and zero-kilometre ingredients
Supply the hotel with renewable energy sources.
Organise activities and experiences for guests that enhance local realities.
Take advantage of eco-friendly furnishing solutions by choosing furniture made of natural materials or giving a second life to used ones.
⭐What are the 10 most sustainable hotels in the world?
Here is a ranking of the 10 most sustainable hotels in the world:
Hotel Milano Scala – Milan;
Lefay Resort – Lake Garda;
Hoshinoya Karuizawa – Japan;
Gilbert Hotel – Vienna;
Montana Magica Lodge – Patagonia;
Whitepod – Switzerland;
Oasy Hotel – Tuscany;
Eco Hotel Adrère Amellal – Egypt.
Book a Free Demo
Book a Demo to see how Octorate can simplify the management of your Hotel, B&B, Vacation rental, Apartment or Hostel.
Share this article on social networks:
Giulia Ciullini
Book a free demo
Book a Demo to see how Octorate can simplify the management of your Hotel, B&B, Vacation rental, Apartment or Hostel.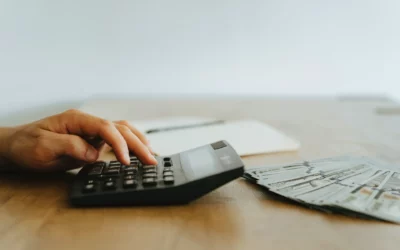 Share this article on Social Networks:Like many other platforms, Booking.com does charge a fee, because it...
read more