5 Management Lessons Big Hotel Chains Can Learn From Boutique Hotels
Share this article on social networks:
The hotel trade is very diverse. Boutique hotels are a fascinating niche in the industry. For the purpose of this article, the Oxford English Dictionary defines a boutique hotel as "a small stylish hotel, typically one situated in a fashionable urban location." It is a hotel that relies on having unique character, design, decor, and personalized service.
Boutique hotels rely on being unique and classy. Therefore, it shouldn't be surprising that these hotels, typically having 100 rooms or less, possess innate strengths that allow them to compete with bigger and more powerful hotel chains. Let's delve into five ways in which boutique hotels have an edge over their bigger, better-known competitors.
Book a Free Demo
Book a Demo to see how Octorate can simplify the management of your Hotel, B&B, Vacation rental, Apartment or Hostel.
You may also be interested in: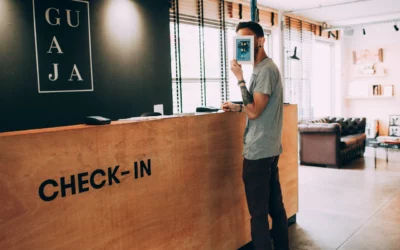 Share this article on social networks: Let's find out what a rooming list is and which tool can help to...
read more